ITK – FURTHER EDUCATION IN THEORY AND PRACTICE
The ITK study course at Leipzig University is a complex sports-scientific further education program in a type of sport or a specialisation emphasizing on sports for children and juveniles.
Which sports, respectively specialisations do we currently offer at ITK?
Types of sports:
Football, Basketball, Volleyball, Handball, Track and Field, Swimming and Table Tennis
Specialisations:
Handicap sports and Conditioning Coach
The COURSE OFFER provides information on the types of sports and specialisations offered at which time and in which language.
To me, ITK was a 'second home' and a 'window to opportunities'.
Innocent Asiimwe, Uganda (ITK 2015 – Sports management)
ITK ALWAYS CONSITS OF A CONNECTION OF THEORY AND PRACTICE
Theory
turn around
Practice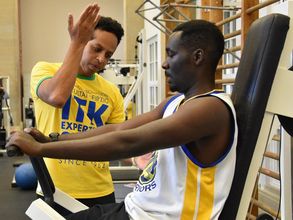 turn around
turn back
When sitting in on (training) sessions ...
Work shadowing & Excursions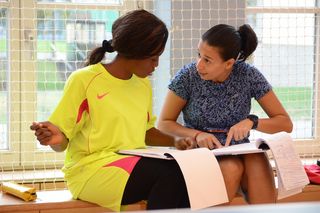 turn around