Are you interested in a stay abroad during your Sport Science studies? Start planning now. Studying abroad is a great opportunity to get to know a foreign culture, meet new people, improve your language skills, and come back with countless new experiences. Here, you will find important information about your study abroad, your internship abroad, or your teaching stay with Erasmus+.
To plan and prepare for your stay abroad, please have a careful look at the website. On the right-hand side of the website, you will find important downloads.
Foreign partner universities and institutions
Find a suitable Erasmus+ study place at a partner university via our portal for study abroad; please enter your subject in the drop-down menu.
Study abroad with Erasmus+
Further possibilities for your stay abroad
Internship abroad with Erasmus+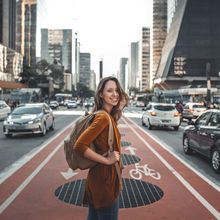 turn around
Period abroad worldwide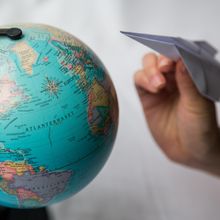 turn around
Teaching abroad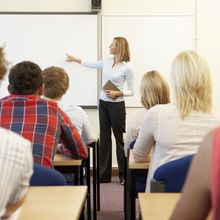 turn around
Self-organized internship via Erasmus+ at an individually selected institution
Start and end dates of the internship can be chosen freely
Minimum duration of 60 days (two months)
Information about the Erasmus+ internship on the pages of the International Centre
You will find links to various internship platforms on the website of the International Office, which will be helpful in your search for a suitable internship position
Scientists and research assistants as well as doctoral candidates have the opportunity to complete teaching visits at Erasmus+ partner universities several times per academic year. For this purpose, a signed inter-institutional Erasmus+ agreement (iiA) between the Leipzig University and the partner university should be available. Please contact the Erasmus+ coordinator if you are planning a teaching period abroad. You can find more information on the intranet.
The International Centre's German-language app "entdecker – Abenteuer Ausland" supports students from Leipzig University before, during, and even after their time abroad. Whether you head to another country to study, for an internship, or for a subject-related or language course, the "entdecker" app is your mobile companion for your adventures abroad. More information is available on the German entdecker website. You are welcome to download the app and start planning your time abroad.
FAQs
At this point, we would like to answer a few frequently asked questions. At the same time, we would like to remind you to contact the International Office and the faculty's ERASMUS+ coordinator in good time.